ABOUT US
Propel Physical Therapy is a local, privately owned orthopedic physical therapy clinic striving to provide superior care and service to Northwest Houston community. Conveniently located at Hwy 249 North and Spring Cypress (in the Sprouts shopping center) we service Cypress, Spring, Houston and Tomball communities.
At Propel, we aim to create an atmosphere and culture of care that is patient-focused and driven by the expertise of our team members.  We attain superior results by utilizing the latest technology and treatments based on current research, and communicate openly and honestly with each patient and their healthcare team.  We strive to always be better at what we do by constantly learning and growing as individuals and clinicians.
Individual Recovery Program
Are you experiencing pain, recovering from an injury or even surgery? Our experienced physical therapists will provide you with a unique recovery program that is fashioned specific to you so you can exercise pain free, increase your function, and achieve your goals.
Planning a surgery? If you need a future surgery, our therapists can work with you and your doctor to implement a program prior to your surgery to help you have a more efficient and effective recovery process.
At Propel PT – You are our VIP
Our clinic is not a high volume clinic. No long wait times, no overbooked schedules or seeing a different therapist each time. You will have personalized care with your assigned therapist at every visit.
We have found that one-on-one care is much more effective for you. This approach gives you the best opportunity to fully recover from your condition—whether a strain, a simple fracture, or a total joint replacement.
On your first visit, your therapist will provide you with a comprehensive evaluation that will last about an hour. You can expect an assessment of your range of motion, functional movement, strength, stability, and level of pain. Your therapist will then work closely with you to create a personalized therapy plan based on your specific goals.
Your personal physical therapy program may include:
Our Services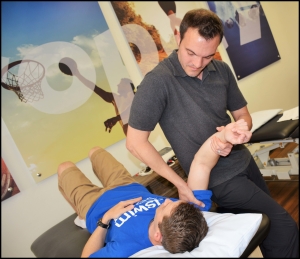 Manual Therapy – an evidence-based diagnostic and treatment process that targets the painful tissue.
We use joint mobilization and manipulation and specific soft tissue techniques to increase range of motion, decrease pain.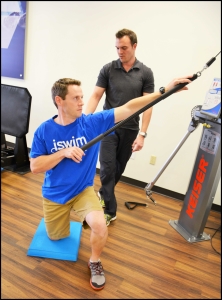 Exercise / Movement – this complements what is accomplished with 
manual therapy and may involve various methods of strength training, trunk stabilization,
normalizing faulty movement patterns.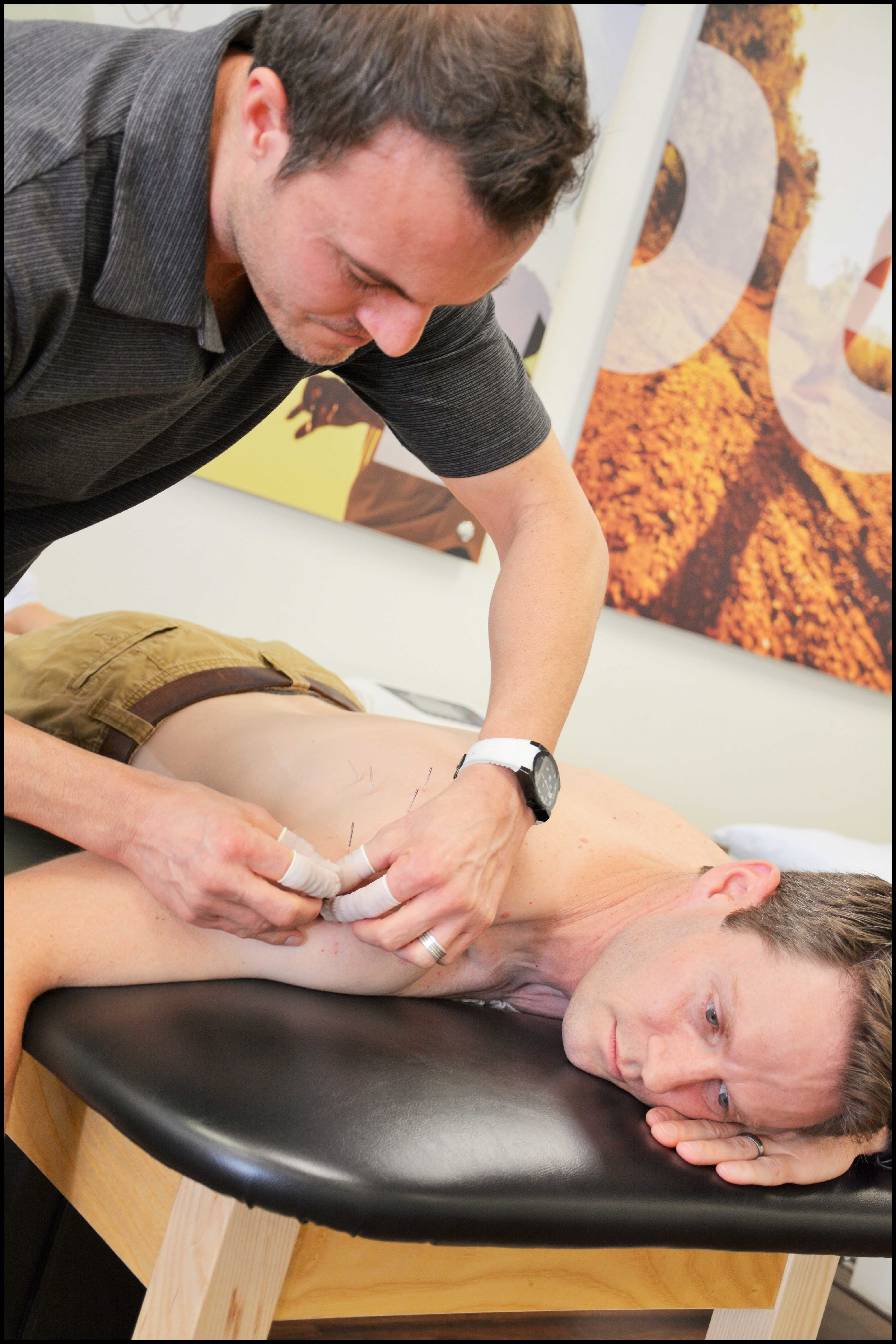 Dry Needling – the use of a fine-wire needle inserted below the surface of the skin used to
decrease pain, improve mobility, and decrease swelling.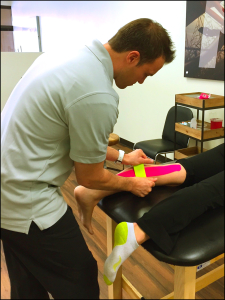 Kinesiology Taping – application of a slightly elastic tape that improves lymphatic drainage (decrease swelling) and provides input into the nervous system; or it simply looks cool.