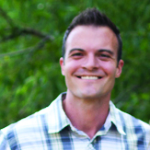 Chris Goerlich, PT, COMT
Physical Therapist
Chris attended St. Edward's University in Austin, Texas where he obtained his Bachelor of Science in Kinesiology in 2000. While in college, Chris worked as a personal trainer for three years. He then completed his Master of Science in Physical Therapy from the University of Texas Medical Branch in Galveston, Texas in 2004. Prior to graduation, Chris achieved the credentials of Certified Strength and Conditioning Specialist through the National Strength and Conditioning Association (2004 – 2008). Upon graduating, Chris began his professional career at the Texas Sports Medicine Center in Tomball, Texas where he worked for nearly 10 years before opening Propel Physical Therapy.
He is now currently enrolled in the Doctor of Science in Physical Therapy, ScD, offered through Texas Tech University in Lubbock, Texas and has completed all six extremity courses offered by the International Academy of Orthopaedic Medicine and achieved the credentials of Certified Orthopaedic Manual Therapist (COMT).
When not working, Chris enjoys spending time with his wife, Mari, and his 7-year old quadruplets, Cohen, Noah, Finn & Sophia. He enjoys playing soccer and skateboarding and pretending he is still good at both.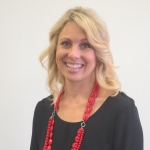 Mari Goerlich
Clinic Concierge
Funny title, but totally serious about helping you have a smooth, comfortable and fun experience at Propel Physical Therapy. Please feel free to contact me with any questions on insurance coverage, appointment scheduling, services provided or how to potty train toddlers in less than 3 days. If I don't have the answer, I'll scout it out. I'm here to help!